With over 8 years of experience in the healthcare space, I can help you with EMR Integration for Medical Devices, Connectivity, HL7 Systems, Medical Device Data Systems (MDDS), Informatics and Reporting.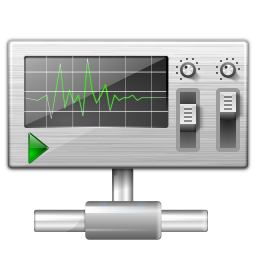 The medical industry as it relates to medical devices, software, data systems, connectivity and integration is a tricky landscape to navigate. If you want to develop a web application that manages patient data or software the connects a medical device to an Electronic Medical Record (EMR), you should know a thing or two about the FDA, Design Control and numerous Standards/Guidelines. To get a really good feel for what it takes for a doctor to have his medical devices "talk" to his patient/practice management system, take a look at Tim Gee's post:
EMR Integration for Medical Devices: The Basics
I have developed the following systems for various medical companies:
RelayMed– N-tier software solution that has 3 main sub-systems which were managed via Team Foundation Server 2010 and Axosoft OnTime utilizing SCRUM.

Device Manager – A WPF application that assigned and configured medical devices on the system. The device manager is made up of a WPF desktop application, a windows service and a service monitor. The technologies used are WPF, C#, WCF, COM Port monitoring, MSMQ, Log4NET.
Web Server – IIS 7.5 front end that is comprised of several ASP.NET web sites and WCF web Services. The Web sites were designed to manage the data coming from the Device Managers. The web application technologies used are: C#, ASP.NET, HTML, jQuery and CSS for the front end. The back end solution consists of WCF services that receive the data and uses a repository patter to store the data in a SQL Server 2008 R2 database.
Universal Application Interface – A message processing/routing system that functions as a multiple protocol and message formatting ETL (Extract Transform Load) interface between the RelayMed solution and 3rd party external systems. The common messaging protocol was HL7 (Health Level 7) over LLP.

BNPCare.com – Developed world's first at-home BNP wireless medical device for patients with congestive heart failure. The Heart Failure Management System consists of the BNP finger-stick home meter (with an embedded GSM cellular module), a GPRS communications protocol and a server side patient management system. The system allows the patient to do a BNP test from anywhere geographically and still be monitored by their Healthcare Provider. My team was responsible for development and validation of the GPRS Communication Manager and the BNPCare.com web application.
PPMService.com – Protime Patient Monitoring (PPM) Service provides remote monitoring of patients on Warfarin therapy by their physicians and healthcare professionals via phone or computer for prompt and accurate documentation of Patient Self-Testing (PST) and Point-of-Care (POC) results. PPM was built on ASP.NET 2.0 with Interactive Voice Response (IVR), FAX, EMR interfacing via HL7 and a host of IDTF solutions utilizing .NET technologies.